What's included
3 x 100ml Cocktails ready to drink
• La Dolce Vita, our twist on the iconic Negroni, a sweet & bitter aperitif with a hint of Strawberries.
• Down the rabbit hole, the mad hatter's secret potion, a fruit cake turned into a drink. 
• Whisky waffle; imagine maple syrup, walnut and peaches flamed with brandy over a waffle in a bottle.
1 x 100g Exquisite French chocolate
• Valrhona Dulcey Blonde Chocolate 35%
3 x fun party props
• A scented hand fan
• Dehydrated slice of orange
• A pink feather
Want more from your cocktail box?
Let us take you on a journey
Scan the QR code and let our Cocktail Expert take you on a journey through a series of short videos with unique stories and simple instructions to get the most out of your cocktail party. Finally, to create a unique atmosphere from the comfort of your home, we have added a playlist of music to perfectly complement each of your cocktails.
A cocktail party in a box
Shake up your daily grind from the comfort of your home
Customer Reviews
10/10/2021
Susan M.

Australia
Thanks for bringing some joy!
Fantastic - such good fun - have done the party online also - not sure if still offered. Love these boxes - but oh wanted to send to a friend for her birthday - and they've sold out! oh no please get them back in. And are you doing the on-line parties with the chocolate lady - they were great!
09/26/2021
Jo F.

Australia
Cocktail in a Box
It was so much fun! Having the QR code to receive a walk through by Max about each cocktail's history was really fascinating. I loved this part! Fun accessories came in the box which amplified our experience. The cocktails were so delicious. Truly a unique experience delivered by Monsieur Cocktail himself. Thank you.
09/20/2021
Bridget M.

Australia
Delicious Delivery
Delicious cocktails, fast and friendly delivery. Beautifully presented and wonderful experience!
09/14/2021
Emily L.

Australia
FAN-BLUDDY-TASTIC
What an incredible idea. Purchased this for two friends, going through lockdown heartache and it was perfect. Local producer, delivered same day, strong tasty cocktails with short snappy videos for an at bar experience [but at home]. Highly recommended.
09/12/2021
Rebecca Z.

Australia
Great lockdown date
I was lucky enough to get this a a gift from a client. My partner and I really enjoyed this experience together through lockdown. The tasting as well as the music made for a great experience.
09/05/2021
Alana D.

Australia
Lockdown luxury
I bought this cocktail party in a box for my partner's fathers day gift, it arrived by post very quickly and was packaged well. The box looked very luxe and you can tell a lot of thought and care has gone into designing everything from the initial opening to the final pour. Would highly recommend! Definitely buy 2 so that you can share with a friend/partner.
08/30/2021
marc b.

Australia
Great fun!
It was so much fun, opening the box, following the instructions while learning about the history of the cocktails and having an immersive experience with the music, and smells and taste. It really is an experience, we already advised a few friends to get a box to have. A bit of fun during the lockdown
08/30/2021
VatsJo S.

Australia
Great service
Very fast postage and an impressive presentation. Really great gift idea!
08/30/2021
Lucy B.

Australia
Now I know what to buy people!
I have a group of friends who are really successful and can pretty much buy themselves anything - I've always felt buying gifts for them is difficult! So my strategy has become finding them something they've never seen before - enter Monsieur Cocktail. My friends were so excited about the cocktails and my present - definitely going to be gifting again!
08/27/2021
Aaron P.

Australia
fun
it was fun max is a legend
08/17/2021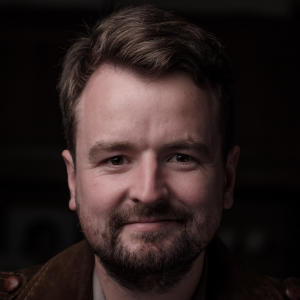 SF
Sean F.

Australia
Magnifique
Oh my god, this was just what I needed during lockdown. Max is an entertainer, a chemist, a mate, and a cocktail genius. This was heaps of fun and wonderful for a winter's night after the baby had gone to bed. Thanks Max!
08/16/2021
Megan G.

Australia
DELICIOUS cocktails!
Amazing service and DELICIOUS cocktails! Purchased a few times, always been happy. :)
08/08/2021
Kerry G.

Australia
Unique experience
I purchased my cocktails in a box by Monsieur Cocktail during lockdown. What a fantastic experience we had. Max is a cocktail mixologist with many years experience. Max had packed props into our box which matched each cocktail. He made us laugh a lot with his banter! If you're looking for a truly unique experience to share with friends, I suggest you give Monsieur Cocktail a call whilst his 2 for 1 offer is still available.
08/08/2021
Edward G.

Australia
Client gifts
I was looking for a unique gift for clients. I think the concept of a cocktail party at home is a great idea. The presentation is top notch
08/08/2021
Daniel P.

Australia
Great cocktails and experience
Have tried a few different bottled cocktail companies throughout lockdown, this one was definitely different to others. Really cool presentation in the box. Comes with various props and garnishes that make it fun and a more than just cocktails. Was really fun doing this with housemates and having a bit of a party with it. Comes with QR code where he talks you through each drink and has music to go with each one, which was a cool and unexpected touch. Whisky waffle was easily my favourite. Will definitely try monsieur cocktail again!
08/07/2021
Ben H.

Australia
Amazing experience and delicious cocktails!
What a brilliant idea for entertaining during the lockdown. I enjoyed all three different cocktails very much and craving for more after I finished the last bottle. With the unique flavour and interesting experience, I definitely recommend it for people looking to have an unforgettable night with a loved one.
MONSIEUR COCKTAIL supports the Responsible Service of Alcohol. Victoria | Liquor Control Reform Act 1998: It is an offence to supply alcohol to a person under the age of 18 years (penalty exceeds $17,000), for a person under the age of 18 years to purchase or receive liquor (penalty exceeds $700).New South Wales | Liquor Act 2007:It is against the law to sell or supply alcohol to, or to obtain alcohol on behalf of, a person under the age of 18 years. ACT | Liquor Act 2010: a person must not sell or supply liquor to a person under 18 years old on premises where the sale or supply of liquor is authorised or in a public place. Maximum Penalty $5500. Western Australia | Liquor Control Act 1988:It is an offence: to sell or supply liquor to a person under the age of 18 years on licensed or regulated premises; or for a person under the age of 18 years to purchase, or attempt to purchase, liquor on licensed or regulated premises.South Australia | Liquor Licensing Act 1997:Liquor must not be supplied to persons under 18. ABN 77 159 767 843.